Ste'alth™ Privacy Glass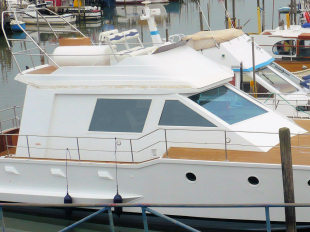 When the possibilities for Ste'alth™ Privacy Glass are endless, why should this technology only be used in offices ?
This technology, although it has been around for many years in other countries, has only just started to become available here. Like any new product it takes time to trust that it will give many years of trouble-free service. To build that trust we have installed the glass in a very harsh environment....a boat. The boat has been trialled on the North Sea - a tough test we are sure you'll agree. (The boat also has Duration triple track aluminium patio doors installed, showing our products are tested to the extreme.)
Ste'alth™ Privacy Glass Boat Install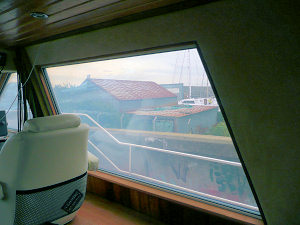 Here we have a couple of pictures of the inside of the boat. The windows are switched using a keyfob remote control and change state in under one second.
As you can see the glass is especially good at handling the awkward shape of this window. Not only is the window a parallelogram shape, but it is also angled. Both the shape of the window and the angled installation would be hard to accomodate with traditional blinds.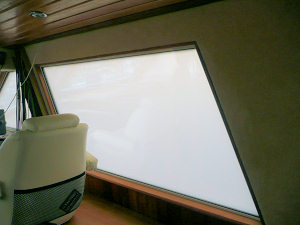 Possible Applications
Folding doors and windows
Partitions between house and conservatory / extension
Office partitions
Boat windows - both external and internal partitioning
Conservatory roofs - avoiding messy blinds and dust issues
Any hard to reach areas - avoiding pole and cord operated blinds or curtains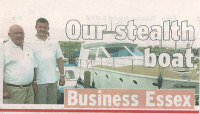 The glass and boat have been featured in a newspaper article.
Read the article here (2.5Mb PDF).
Ste'alth™ Sideshift Bow Thrusters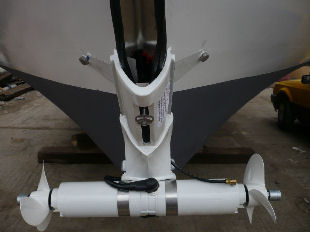 Ste'alth sideshift offers a complete line of innovative bow and stern thrusters.
Side shift thrusters are installed at the front of the boat on the exterior of the hull creating an advantageous pivot point. The performance is exceptional resulting in optimum handling for boats of all types and sizes. Sideshift is an excellent alternative to thru-hull systems.
Ste'alth™ Sideshift Bow Thrusters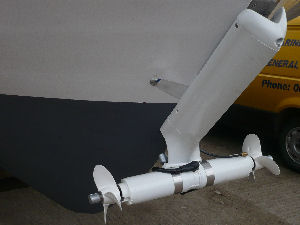 With boats that plane, a sideshift thruster creates no drag since it rises up out of the water. With non planing craft, the minimal drag produced is comparable to the drag caused by the holes of conventional thrusters. Sideshift thrusters are easy to install. Installations can take less than one day and may be performed by the boat owner. A sideshift thruster can be installed when the boat is still in the water. It is also transferable from one boat to another.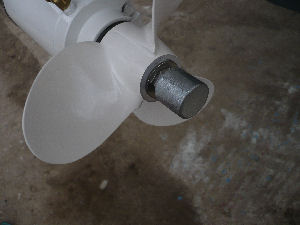 Key Points
Available for all types of boats
Pivot point advantage
Outstanding price
Little or no drag
Easy to install
Immediate response
Low vibration and noise