Textured / Patterned, Obscure Glass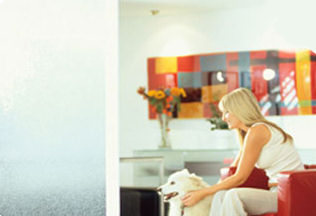 Pilkingtons textured / patterned glass is broad range of obscure glass. Provides you with privacy, and pure style or can be used to allow more light into internal rooms. Pilkingtons decorative glass gives you a whole range of attractive options.
Benefits
Pilkington Texture (Patterned) Glass offers privacy and style throughout the home.
Five levels of privacy are available, graded from 1 (least obscuration) to 5 (greatest obscuration).
There are 12 original patterns in the main range and 6 in the replacement range.
Toughened or laminated versions are available for safety and/or security.
All are suitable for double glazing.
The range is widely available from your local glass merchant or glazier.